Kennewick

High School




Class Of 1984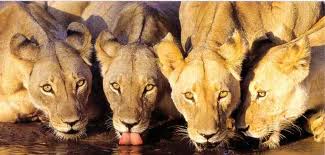 35 Years – Class Reunion 2019
What a wonderful event!
We had roughly 35-39 people that we able to join in last September Football game and Saturday get together dinner. For the end of September I think it was a very sucessful reunion.
If you have any fun summer events that you would like to host between our major reunions. Send us an email!
In the mean time, definately update your profile and keep looking for missing classmates. Last summer we found several! Yahoo!
Start saving for summer of 2024. That will be our 40 year reunion. EEECk. How did that happend??
Experience from last summer show us that costs for theses major evens is going up. Major different between our 30 yr reunion and 35 yr reunion was a good hundred dollars. The main reason we decided on the high school football game. We can save if we move the reunion from August to September.
What do you think?
Register today!
Class Alumni that wishes to join in the fun...
...email Jodi Comstock at comst@aol.com
Time to start looking for missing classmates and get them register to our website.
This is our best source to keep in contact and keep up to date on all our reunion activities.
Yes! We do have a link with Facebook call Class Connection.
But you still need to register on this site.
Our website is free to anyone who attend Kennewick High between 1980-1984 and was part of the Class of 1984.
Teacher you are invited too!
The current classmate list is taken from the 1984 yearbook and we do know there are names missing. To be added to the class list, please send us an email and the years you attend Kennewick High. We will send you a confirmation email within 24 hours.
---
Countdown by countingdownto.com
Please remember to update your profile….especially your email.
That way you can receive updates.
You can also find us on
Facebook Class Connection & KeHS Class of 84 Reunion
Kennewick High Alumni website
Jodi Comstock is website administer and class point of contact
Any questions: email us at comst@aol.com
Also follow our group on Facebook: Kennewick High Class of 84
src="http://www.kennewick84.com/000/7/0/2/10207/userfiles/image/Lion_Running_a.jpg" width="131" />
ANNOUNCEMENTS
•

To join the website: you will need to register.

Click on your name from the yearbook and follow the instructions.

We only had the names from the Class of 84 yearbook to go by... If your name is not on the Classmate Profiles list, please contact us to request that your name be added to the list.

We need your First and Last Name and the years you attended KeHS.

Sponsors and Guest may be added, if approved.